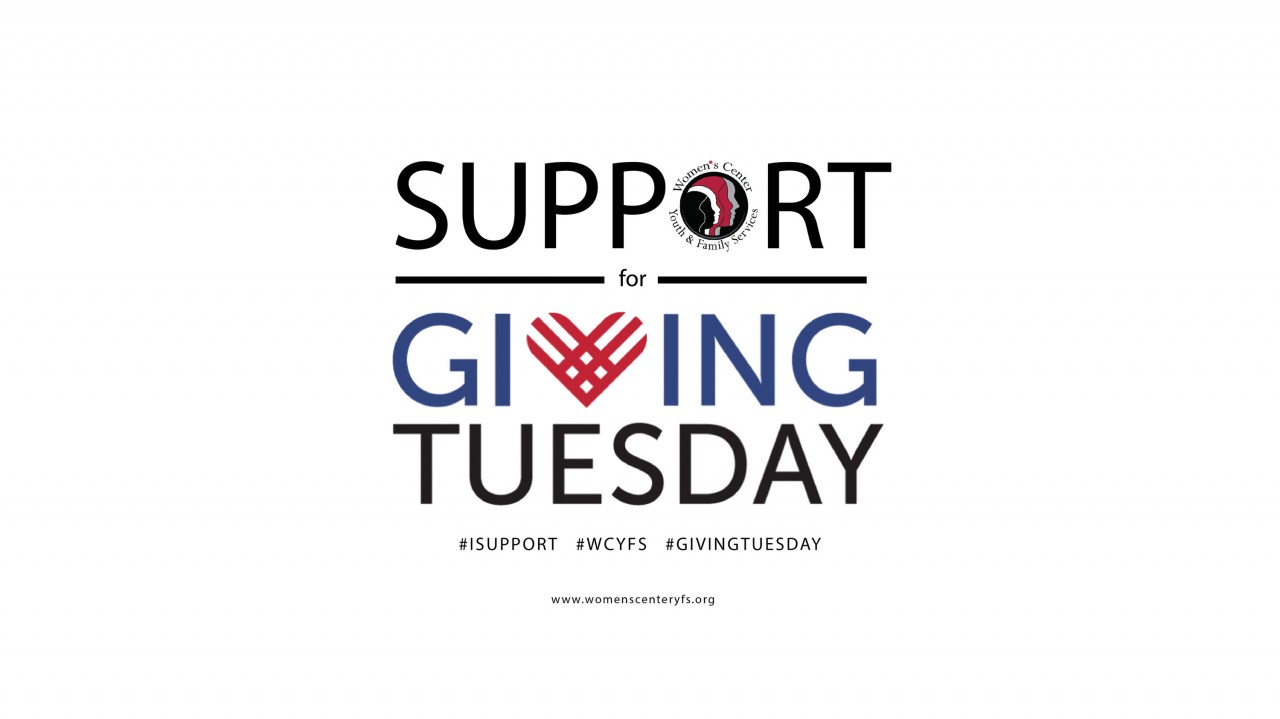 Together we give. Together we make a difference.
Giving Tuesday is December 1, 2020.
GivingTuesday is a global generosity movement unleashing the power of people and organizations to transform their communities and the world. GivingTuesday was created in 2012 as a simple idea: a day that encourages people to do good. Over the past seven years, it has grown into a global movement that inspires hundreds of millions of people to give, collaborate, and celebrate generosity. Learn more about #GivingTuesday.
Join and give on #GivingTuesday!
Did You Know?
$50 provides one week of shelter away from domestic abuse, rape, and exploitation. That is 7 days of the basic necessities to begin a new life free of violence.
Give every Tuesday of the month to make a larger impact!
Click the button below to GIVE Today!
Download and print out "I Support @WCYFS for #GivingTuesday" Sign

Take a photo with your sign!
Share with us on social media your photo and message why you gave OR email it to us at This email address is being protected from spambots. You need JavaScript enabled to view it. so we can share it on our social media page(s).
Remember to tag us @WCYFS and use the hashtags #IGive #ISupport #WCYFS #GivingTuesday