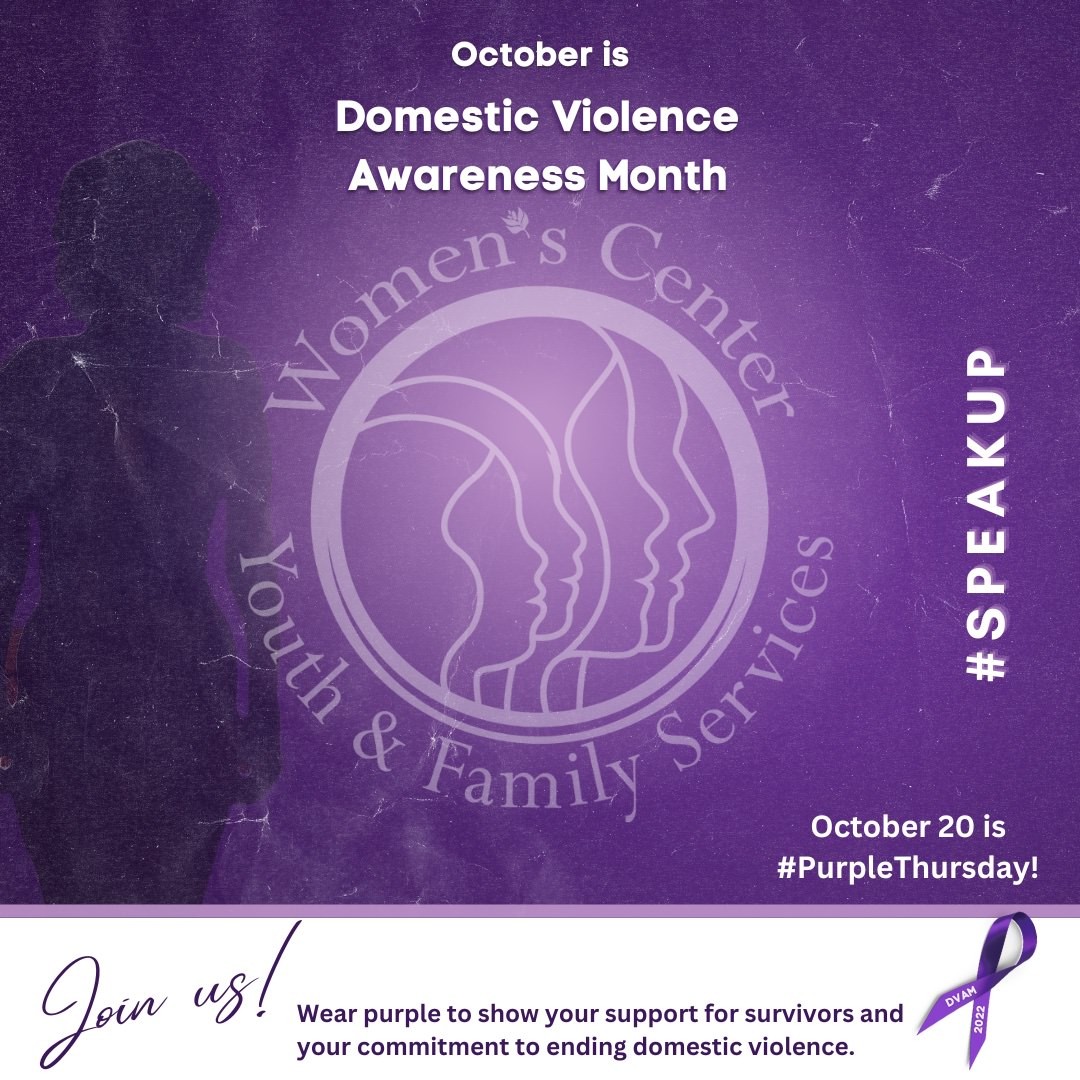 #SpeakUp
Raise awareness about domestic violence and join in our efforts to end violence.
Both MEN and WOMEN can be victims of domestic violence.
The Silent Witness
Since 1994, WCYFS has been keeping record of women, children, and men who have been murdered in registered acts of domestic violence in San Joaquin County...we have a total of 104 names to this date. Our wooden silhouettes represent some of those individuals who lost their lives to domestic violence, and this year, some of them will be on display at various locations throughout the county. Please follow us on social media to learn more about the locations. Help us to honor them! Special thank you to authorities and partners who joined and supported this campaign, you are making a difference!
Join us for our annual
Day of Remembrance
Thursday, October 20th, 2022
11:00 am– 4:30 pm
Women's Center-Youth & Family Services
620 N. San Joaquin Street, Stockton, CA 95202
Women's Center-Youth & Family Services (WCYFS) will hold an open viewing of our traditional silhouettes to honor and remember those who have lost their lives as a result of domestic violence. WCYFS welcomes family and friends of victims and community members.
Please share this Day of Remembrance invitation with family, friends and co-workers.
Purple Thursday: 10/20/2022
Wear purple – the official color of domestic violence awareness and prevention – on October 20th to show your support for victims of domestic violence. Help get conversations started about domestic violence, with the goal of ending violence and building healthy relationships.
Share a selfie of your purple look on Facebook, Instagram and Twitter. Tag us and use the hashtags #WCYFS #PurpleThursday #DVAM2022 #SpeakUp
---
Here are other ways you can help:
DONATE: Support WCYFS' services and shelters to keep victims and their children safe. Donate Now
CONNECT: Follow us on Facebook, Instagram, and TikTok for daily news, tips and resources. To help raise awareness share our posts and use the hashtags #WCYFS #DVAM2022 #DayofRemembrance #SpeakUp.
SPREAD THE WORD: Invite us to speak at your business or organization about our programs and services. Those interested please fill out the WCYFS Presentation Form.
Need Help? Talk to someone at our 24-Hour Domestic Violence Helpline at (209) 465-4878.