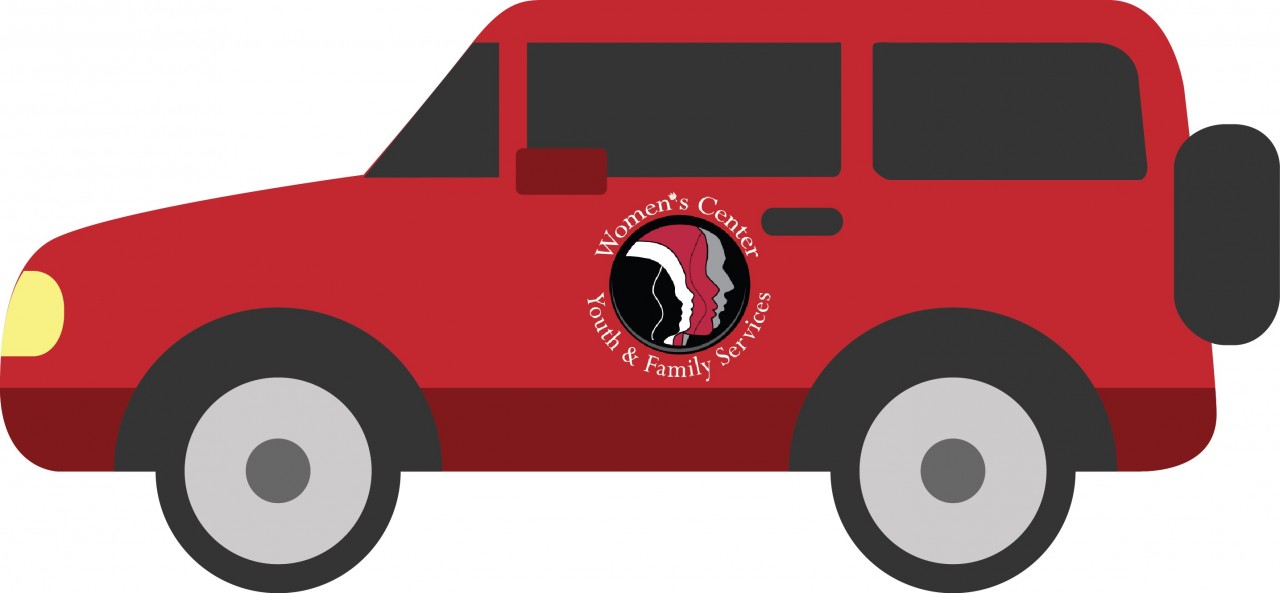 Violence. Fear. Panic… the dangerous realities women, men and children face when fleeing abusive relationships. In many cases, the only time to flee is when the abuser is not home – opportunities that often arise late at night or early in the morning when there is no public transportation. In cases such as these, Women's Center-Youth and Family Services provides fleeing victims with transportation to the refuge and safety of a shelter.
Recently, Naomi* experienced this very situation. After immigrating to the United States, Naomi was kept in complete isolation by her abuser. With the continuous threat of being deported, Naomi lived her days and nights in despair. Then, she became a mother. The fear of not being able to provide safety and security for herself and her son slowly turned to determination and hope. Naomi gathered her courage and called our 24-hour helpline. The mother and son were then picked up and brought to the safety of our shelter.
The initial period after leaving a violent spouse is often accompanied with stress, anxiety and apprehension, and it is the most dangerous. Women, after all, are 70 times more likely to be killed in the first two weeks after leaving than at any other time during their relationship[1]. For Naomi, the decision to leave meant trusting in her community. As a non-native English speaker, there were daunting barriers for her, and she, cautiously, put her hope in Women's Center-YFS. Here, she received respect and support. Primarily, she needed transportation for herself and her son to overcome their circumstances. Due to the generosity of our community, Naomi was able to utilize transportation (taxi services, bus passes, etc.) to go to court and other important meetings, including to receive assistance with her immigration status. While Naomi has transitioned out of the shelter, she is not alone.
Youth and young adults, such as 22-year old Kevin*, also rely on the transportation that is provided through youth services and shelters. For the past six months, Kevin has been participating in our Transitional Aged Youth program, which serves young people between the ages of 16 and 24 who are transitioning from state custody or foster care and are considered at-risk.
For Kevin, transportation has provided him the confidence and security to pursue a career. Upon receiving pre-employment support from our Specialists, Kevin was able to utilize Women's Center-YFS transportation to attend multiple appointments including one to receive his transcripts to apply for an electrician apprenticeship and another to take the exam to become a county correctional officer. For other youth and young adults, transportation has provided them opportunities to attend medical appointments, obtain legal documents, and pursue their goals.
Caliber Collision and Allstate understand the vital role transportation plays in in ensuring women, men and children remain safe in violence situations. Through the National Auto Body Council Recycled Rides program, Caliber Collision and Allstate are gifting Women's Center-Youth and Family Services with a Toyota Rav4.
JOIN US as we're presented the gift of transportation:
Wednesday, December 14, 2016

11 AM-1 PM
Caliber Collision, 17890 Ideal Parkway, Manteca, CA 95336.
Donate today to show your support for Women's Center-Youth and Family Services or contact us to receive more information on our programs and services. Together, we can change the trajectory of the most vulnerable in our community.
*names have been changed to protect client confidentiality.
---
[1] Domestic Violence Intervention Program (2016)